Peter has partnered with Answer ALS, a groundbreaking, collaborative, multi-institutional research program that is paving the way for a more hopeful prognosis for future ALS patients.  He is confident that his involvement will help end this disease. To achieve this goal, he continues to need your help.
In August 2015, Peter Warlick was diagnosed with ALS, a progressive neurodegenerative disease. Today, there is no known cure for ALS, yet there are reasons to be hopeful. Recent advances now offer hope for a better understanding of the disease's mechanisms and the development of more effective treatments. While these advancements may not have an immediate impact on his battle, Peter has launched Aviators Against ALS: Warlick's Warriors in an effort to help fund Answer ALS.
Despite the disease's progression, Peter continues to move forward to make a difference.  Today he remains fully involved with family, maintains his position at American Airlines, and is actively engaged with both Aviators Against ALS and Answer ALS. Being able to travel with his family, although somewhat physically challenging, has allowed them to make extraordinary memories. This year they travelled to Japan, skied the Colorado Rockies, and recently sailed on an Alaskan inner passage cruise. Peter is very blessed and thankful for the incredible support he has received from his family, friends, colleagues and the aviation community.
Update on Peter
Three years ago, Peter Warlick, an aviation industry leader and a devoted husband and father, was diagnosed with Amyotrophic Lateral Sclerosis (ALS), a progressive and fatal neuromuscular disease. A man of action, Peter has created Warlick's Warriors, a campaign to fund groundbreaking research with the goal of ending ALS for future generations.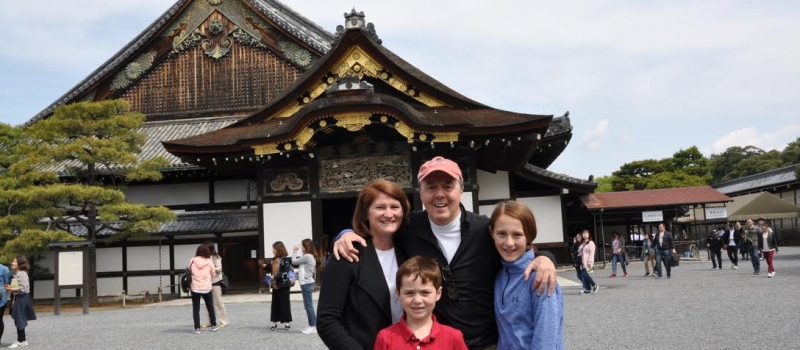 Join Peter in raising $5 million for Answer ALS