When Peter Warlick was diagnosed with ALS, he had few options. Instead of giving into the disease, he decided to change it, not only for him, but for others. As an airline industry leader, Peter believes in the power of aviation to solve big problems. So, with the help of family, friends, and the aviation community, Peter started Aviators Against ALS. In just 3 years, the effort has raised over $5M for ALS Research. And, they are just getting started.
Lift Someone Up
When one pilot found another pilot's bag that was left behind, it was the beginning of a story that touched not only their lives, but all who hear the story. This is the story of how one simple act can help lift someone up.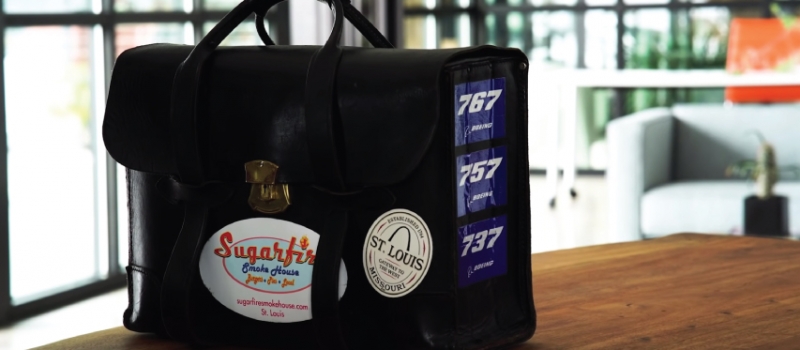 Doug's Bag
Pilot, Rich Williams, traveled around the country with Doug Hetzel's bag.  Although the bag has years of memories with Doug, Rich shares many stories about where he took the bag, the people he met, and told Doug's story to.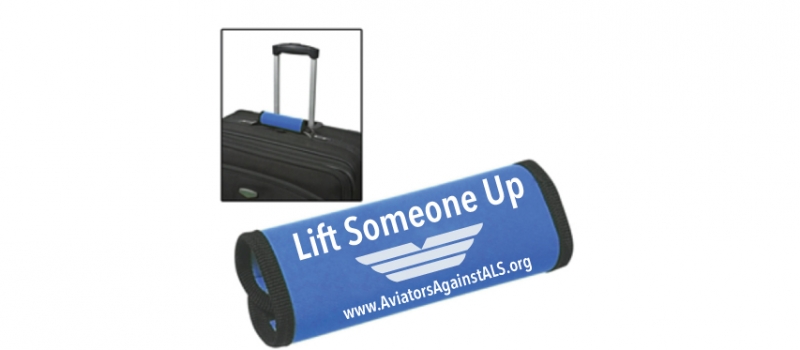 Lift Someone Up handle wrap
With every $50 or more contribution, we will send a "Lift Someone Up" bag handle wrap as a reminder that you helped lift someone up living with ALS through your generous donation.
Get Involved
Turn a creative idea into a fundraiser! Sign up for a walk, ride, or run, host a party, or challenge another department or airline to see who can raise the most for people fighting ALS. The sky is the limit!